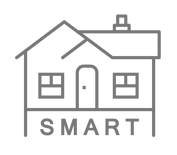 We at jcDesigned recognize the change in technology and
how it has changed our homes and families.
Let us keep you up to date with the changes and show you how to control your home with a press of a button. Everyone has a "SMART" phone or iPad, lets control your home with it. Control lighting, heating & Air, Audio, Video, Security, and much more. Let technology do the work for you, let us show you how to control it !

Everyone wants to feel protected. Let us help protect what is most important to you. We at jcDesigned customize security systems to fit and protect your every need. Arm your doors and windows, detect motion, glass breaks, Heat and smoke/ CO sensors. Always know whats going on and control your alarm system with your mobile device anywhere in the world.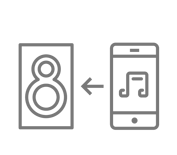 Listen to your favorite song.


In your gym, as smooth jazz plays at the bar, with Jimmy Hendrix rocking his guitar threw the pool's underwater and deck speakers. All while "Rocky Balboa" plays in your living room theater. Or change the whole house to softly play Mozart in every room while you entertain some guest. Its your house, your sound, play it how you want.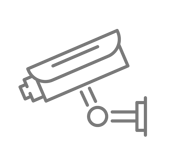 Keep a watchful eye on your Business or Home. Use a couple cameras or build your fortress. Pan in and zoom to check in on the kids. Whatever your need is we specialize in top rated video surveillance.

Do you want the Control, from residential gate access or commercial office buildings. Allow curtain occupants access from 9am-5pm and allow others access only to curtain doors and rooms, you control who goes where. jcDesigned are experts in top brands of access control.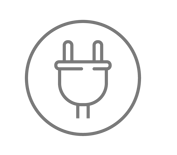 jcDesigned have been the local experts for installing central vacuum systems (also referred to as built-in vacuum systems) and performing repairs for residential and commercial customers. Let us show you how and vacuum system can enrich your life in your home or office.

From Home theaters to Sports bars and multilevel restaurants. Customize a new system from the ground up or add to an existing system. We love to create the dream and experience you paint for us

No more struggling to adjust window shades in hard-to-reach locations, or worrying about messy dangling cords. Relax and let the motorized shades do the work for you.
We can program your motorized blinds to automatically close at dusk as you switch on your lights. No more running around at night closing the shades to avoid nosy neighbors or streetlight glare. Conserve energy and keep the Heat out. Go with a pretty sheer shade or a complete blackout so you can start the day when you feel like it. No matter how you live Motorized shades makes it easy and completes your home in any event.